for this super late Thursday post.
Anybody got anything to say about this situation??...
Anywhoo...for this week's Current Thursday Crush I thought I'd do something a tad bit different compared to what the average Crush post is about [fave pins from the week, clothes, jewelry, hair styles...etc.].
My crushes this week are a few of my fave blogs. I've been on these blogs for a minute now and I must admit that I pretty much stalk them any chance I get...
[remember this is a NO JUDGING zone here].
These women are freakin' AMAZEballs!!...They're a combination of mothers, wives, small-biz owners, at-home workaholics, job-seekers, holding it down for their families all while maintaining blogs that I secretly now publicly HAVE to see what they're up to on the daily...
I heard that you're most like the top 5 people you surround yourself with.
And if that's the case, I want to be in the presence of their blogs ALL the TIME...
These are examples of women and blogs that I think rather highly of...
So...that being said...go check these Faithful & Fearless Wonderfully-Made
Divas out...and tell them I sent you to meet some new bloggies that I believe are pretty darn dope.
It's pleasure to introduce you to:
Lauren @ Live Love Lauren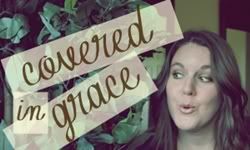 Brooke @ Covered By Grace
Rachael @ LaLa Lists