Howdy Blessings!!!

Today is the THEE day...
as usual, no judging on my tardiness, I'm here now, right??...
and that's all that matters.

Anywhoo, this past month was quite fun, exciting, and challenging in my blog life...I participated in an awesome Beauty Box Swap
[can't WAIT for the next one] and you should MOS DEF consider signing up to participate for the next one.
ANNNNND...I also decided to be a
Blog Angel
to one spifferific, fantabulous, faithful and fearless, wonderfully-made
Now, the work of being a Blog Angel isn't as easy as one would think. One must find, cool and creative ways to show their special person mad love, props, and to encourage them during their blogging journey.
Ways to do this are through, comment love...we ALL adore comments, following her via any or all of her social mediums, participate in any linkies or giveaways of hers, promote any post of their via your social mediums, or even help create cool graphics for them.

So I tried my very best to do just these things...although Lauren is NOT on Twitter [Boooo! and if she IS it's NOT posted on her blog] I promoted her blog on Twitter.
So, for this particular Thursday Crush post, I blogged about my new fave bloggers that I'm constantly stalking staying up to date with and my girl, Lauren was mos-def among the select few that made the list.

I also [without trying to appear stalker-ish] visited and often commented as much as I could...
And don't forget...I repeat...
DO NOT FORGET...
to wish Lauren Congrats on her new job!!

Now...I bust my little patootie off trying to get my graphic design on and it was quite a bust. #BooOnMyLife. I tried and tried and tried to create her a cute sidebar graphic with her pic and brief blurb about herself and I created a few but never sent them to her...I know...I know...altogether now: :
"BOO ON CHRISTINE'S LIFE!!"
I was too chicken to send them to her...even after Rosie gave me her dimensions to work with... here were my attempts...[no judging]:
Attempt #1
Attempt # 2
Attempt #3
So Lauren, you now have the honors [if you like any of them, of course, if not, #NoPressure at all] of selecting which one you would like for me to modify to fit your sidebar [230 pixels, right?]
One of the things I haven't gotten around to is taking part in Lauren's Link Up: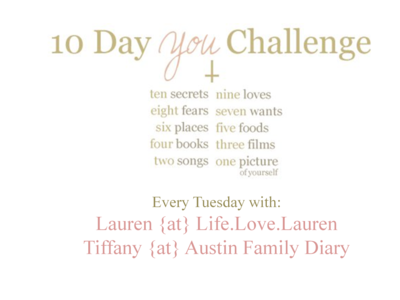 Here's the most recent link up here and its still open!!
So there you have it...a personal look into my experience with being a Blog Angel. Peep out how the process was going at the mid-way mark of the month here.
A special shout out and major thanks is due to the lovely Robin!! She's freakin' AMAZEballs for even putting this link up together...Blog Angels is her baby. I can't wait to participate in the next one...and if you'd like to, here are the deets for it.
Linked up with:
Rosie @ Craftbotic